3D Touchscreen Interface
Situated at a Siemens owned demo center, this touchable interface – displayed on a 65" screen – helps visitors discover selected products of the process instrumentation line. I worked closely with our internal CGI artist to create 3D models enabling an in-depth look at the products. Top USPs are highlighted at corresponding hotspots on the models.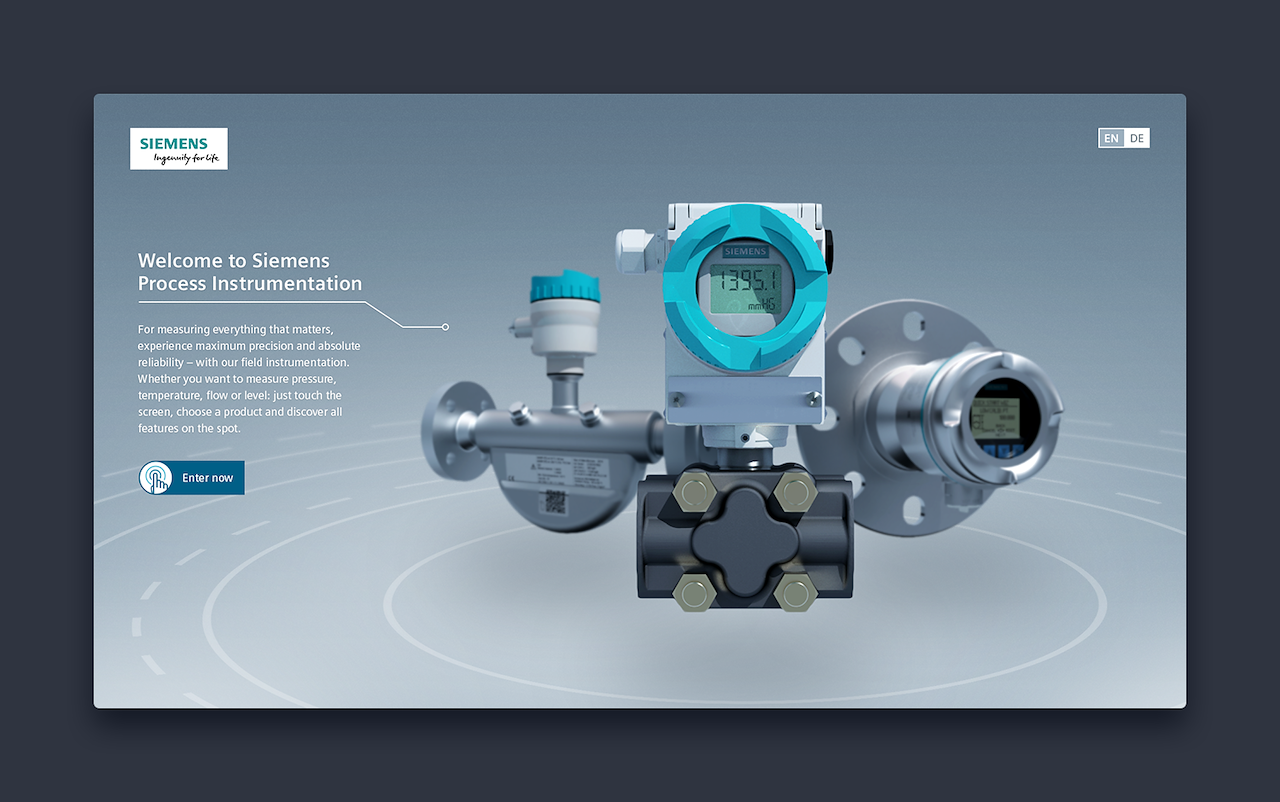 Start Screen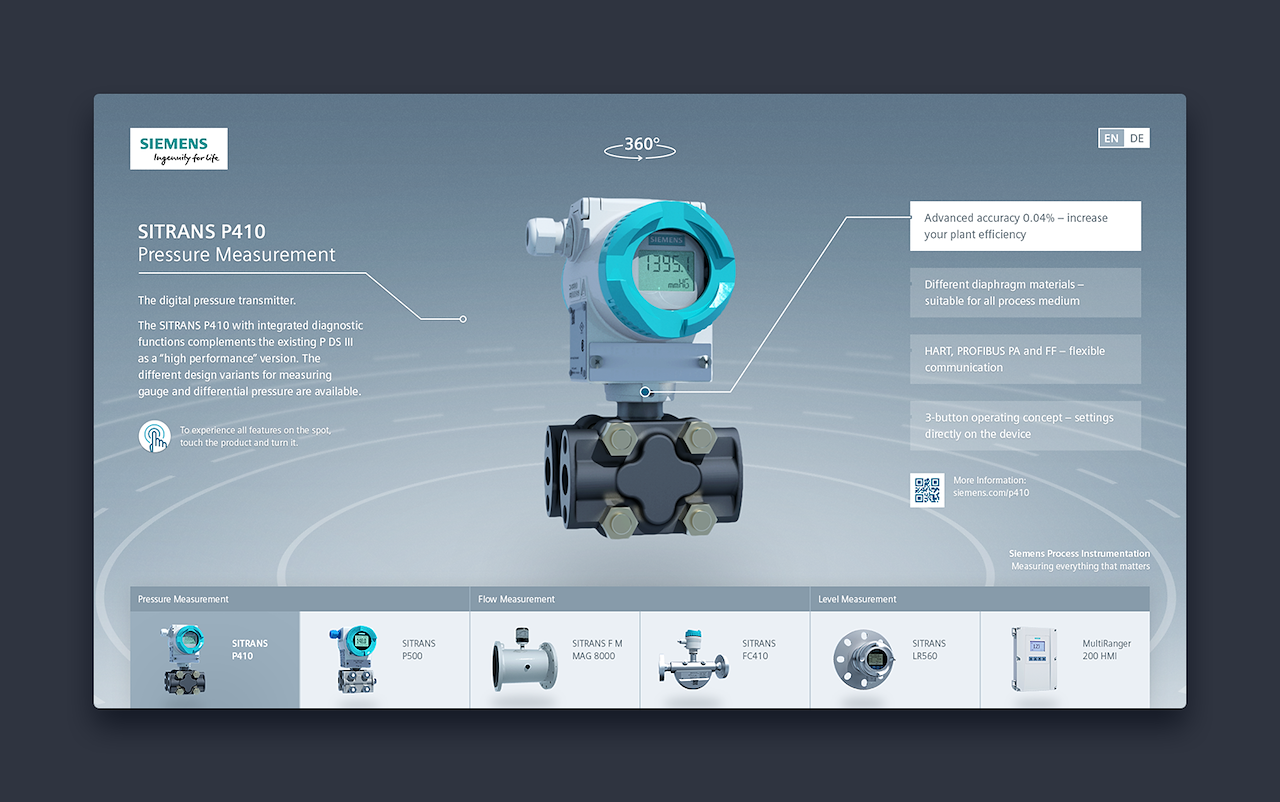 Interactive Screen
Screen recording of the Interface in action – disregard the mouse cursor, as this is meant for touch input.
Infographics
To promote selected products of the Siemens process instrumentation line we created shareable PDFs featuring an infographic style to highlight their top features. I developed the overall look and first drafts which were later taken further by a freelance illustrator.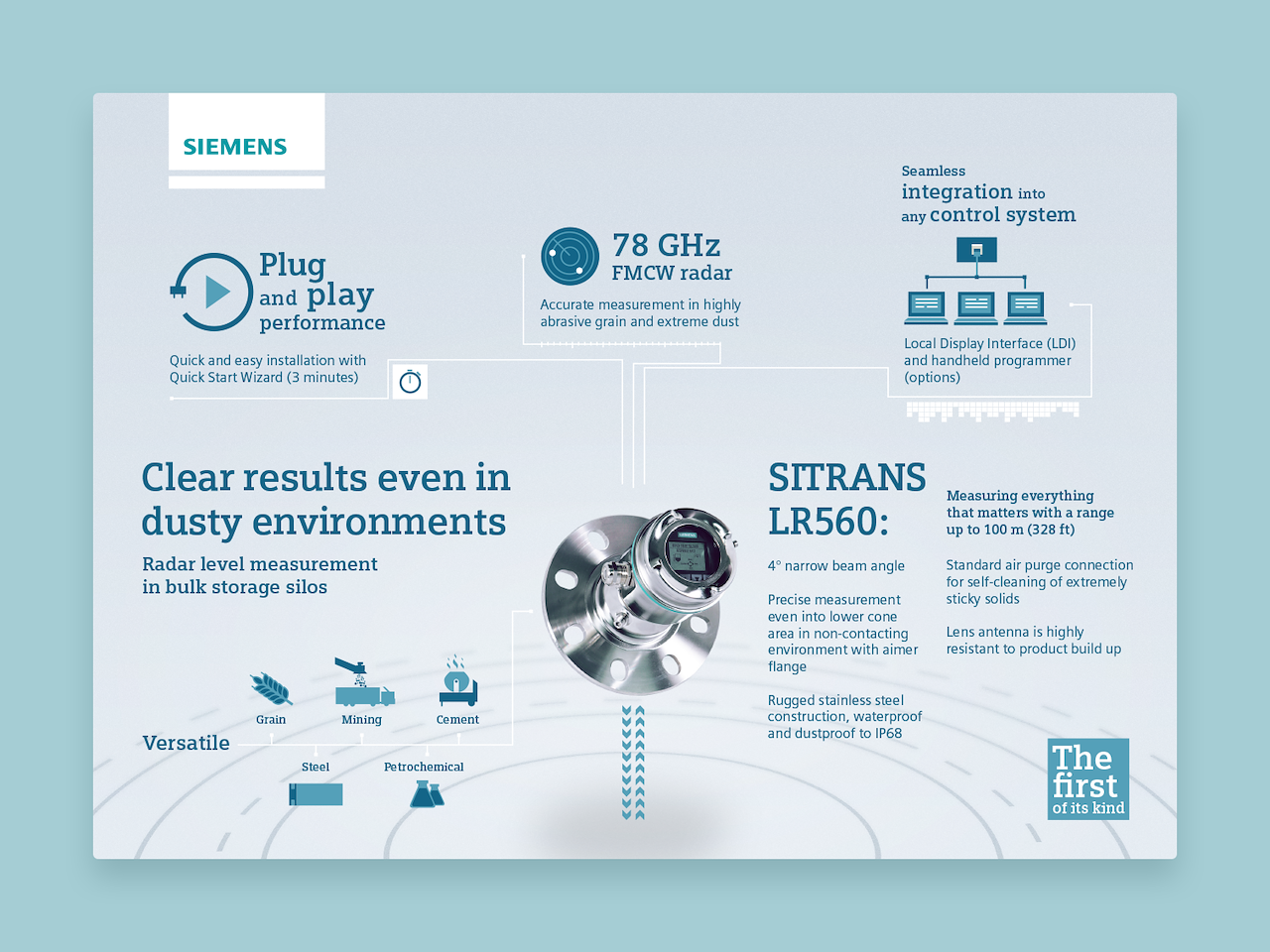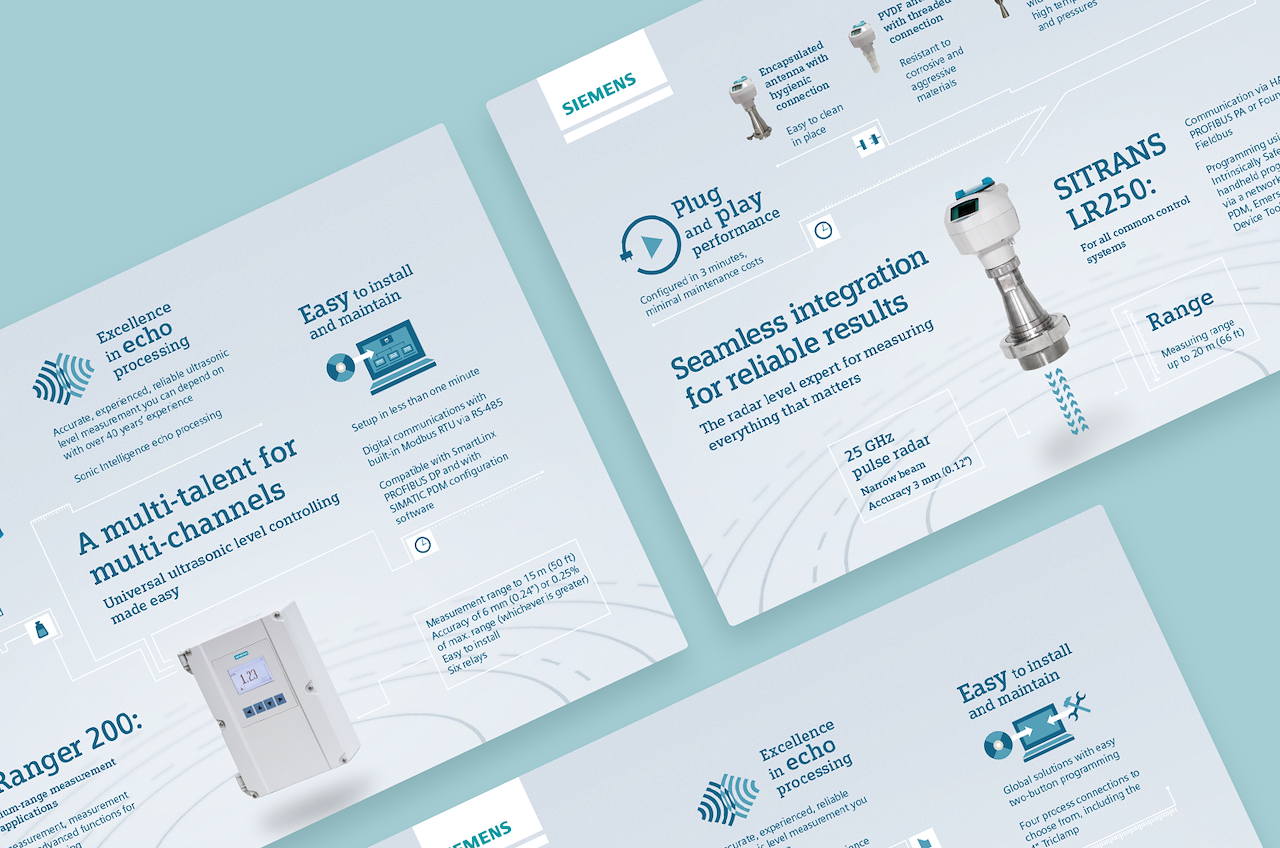 Webfeature
In the "Webfeature" area of the landing page three different campaign motifs were animated to generate user awareness for certain key areas and recognizability of the offline campaign.

Social Media
Following the conceptual thought of the Webfeatures, tongue-in-cheek social media postings were created to raise brand sympathy and interest in the technology.