We were tasked to create an online presence and commerce solution for Volkswagen's electric charging company Elli that enables customers to purchase charging stations, a green energy contract and accessories.
It should promote green energy and home-based charging solutions to electric car owners and e-mobility interested people.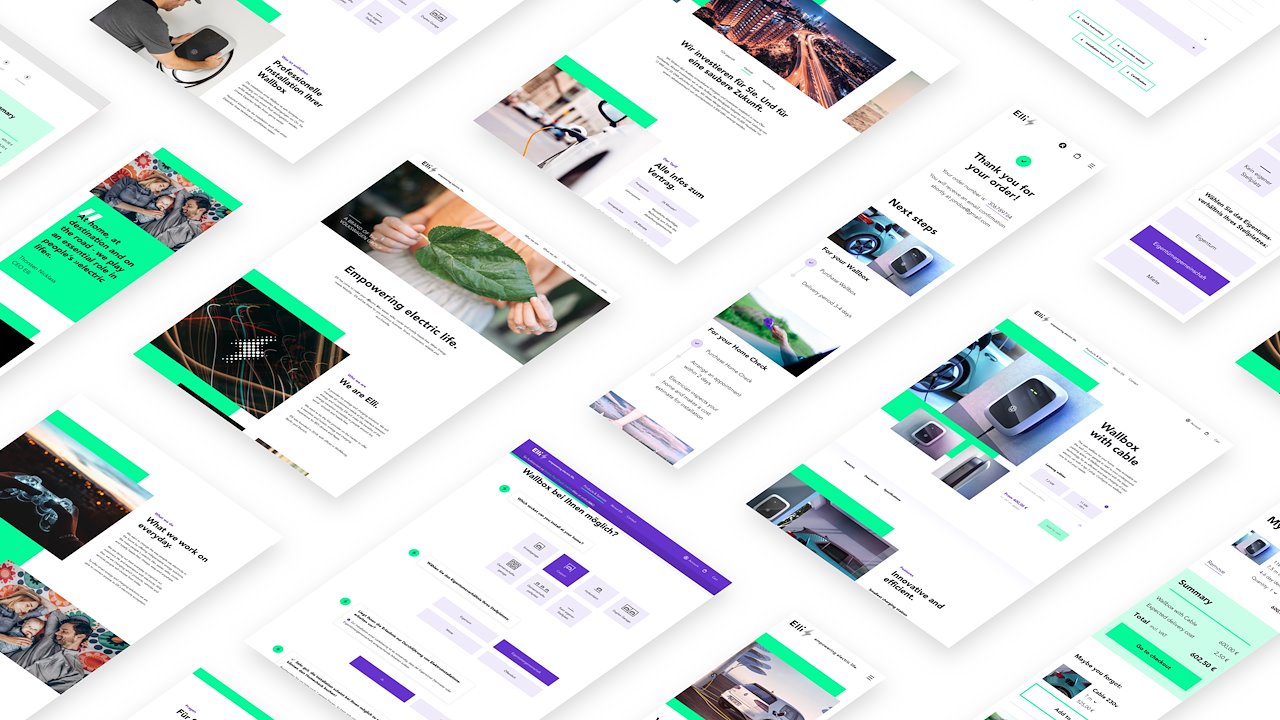 While the logo, font, images and colors were set by an external agency, it was my task to take care of corporate identity guidance, overall look and feel, layout design for the whole site and quality assurance. I also created a design library for use in future projects. Of course we also took care of the concept for the site and I worked together with a concepter to pull it all together. The project was to be published in several stages, with the last iteration being the most complete one.
Plans changed and it was decided, that the individual corporate identity of Elli should be disregarded and the Volkswagen design should be used instead.
A whole lot of screens were created, detailing every aspect of the site. This is a selection: