#kindheitretten
Focusing on children in Syria that are constantly living in fear, Unicef voiced a charity appeal to save them from their cruel surroundings. Following the mantra of "Letzte Chance für eine Kindheit", I was briefed to compose the key visual for the nationwide campaign.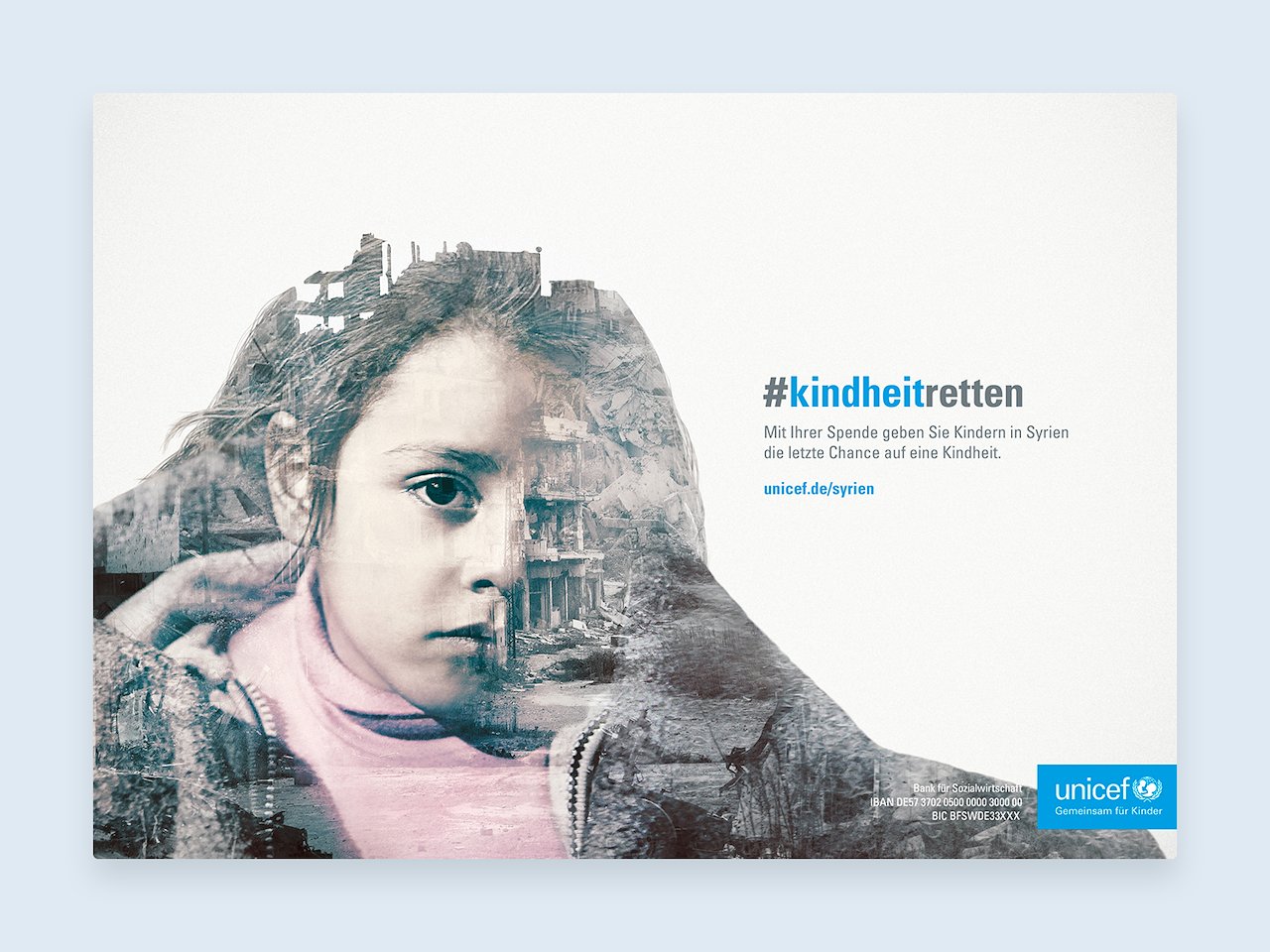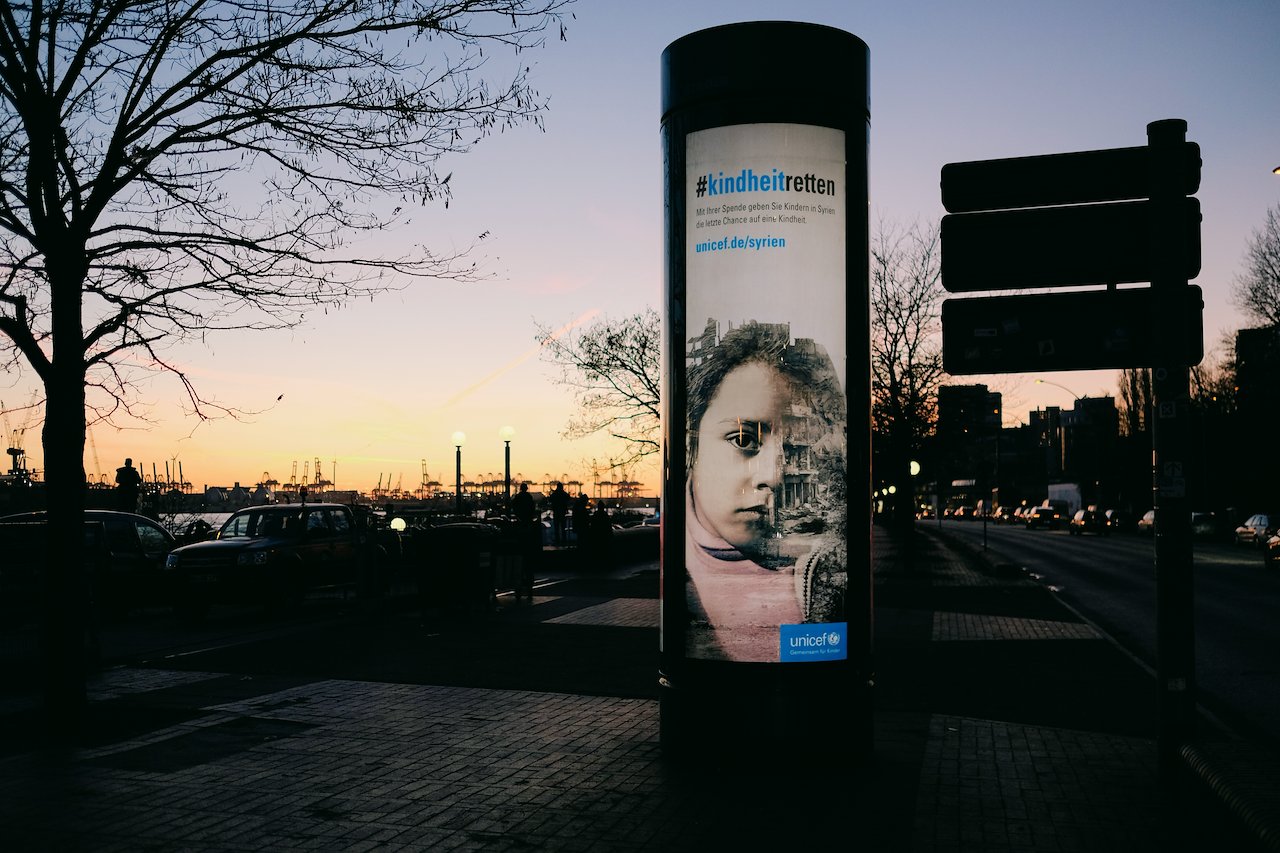 Portrait format on a display column in Hamburg.
⋅ ⋅ ⋅
Letzte Chance für eine Kindheit
I was part of a small team tasked to create a nationwide campaign that focuses on destroyed childhoods in Syria and saving them. By collection charity Unicef helps children in war-torn territories regaining security and education. I took part in logo creation and developing the key visual and overall look.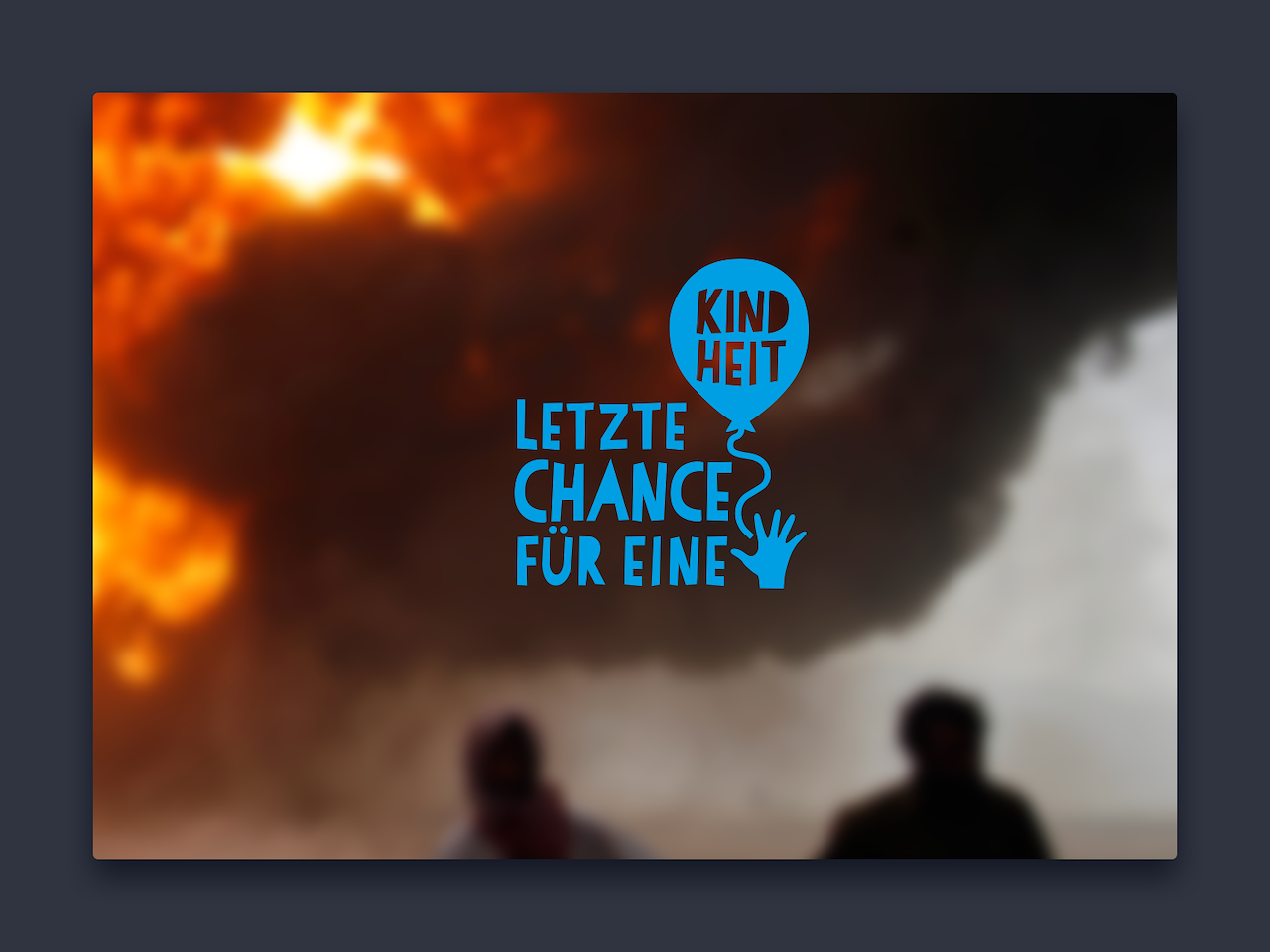 Campaign Logo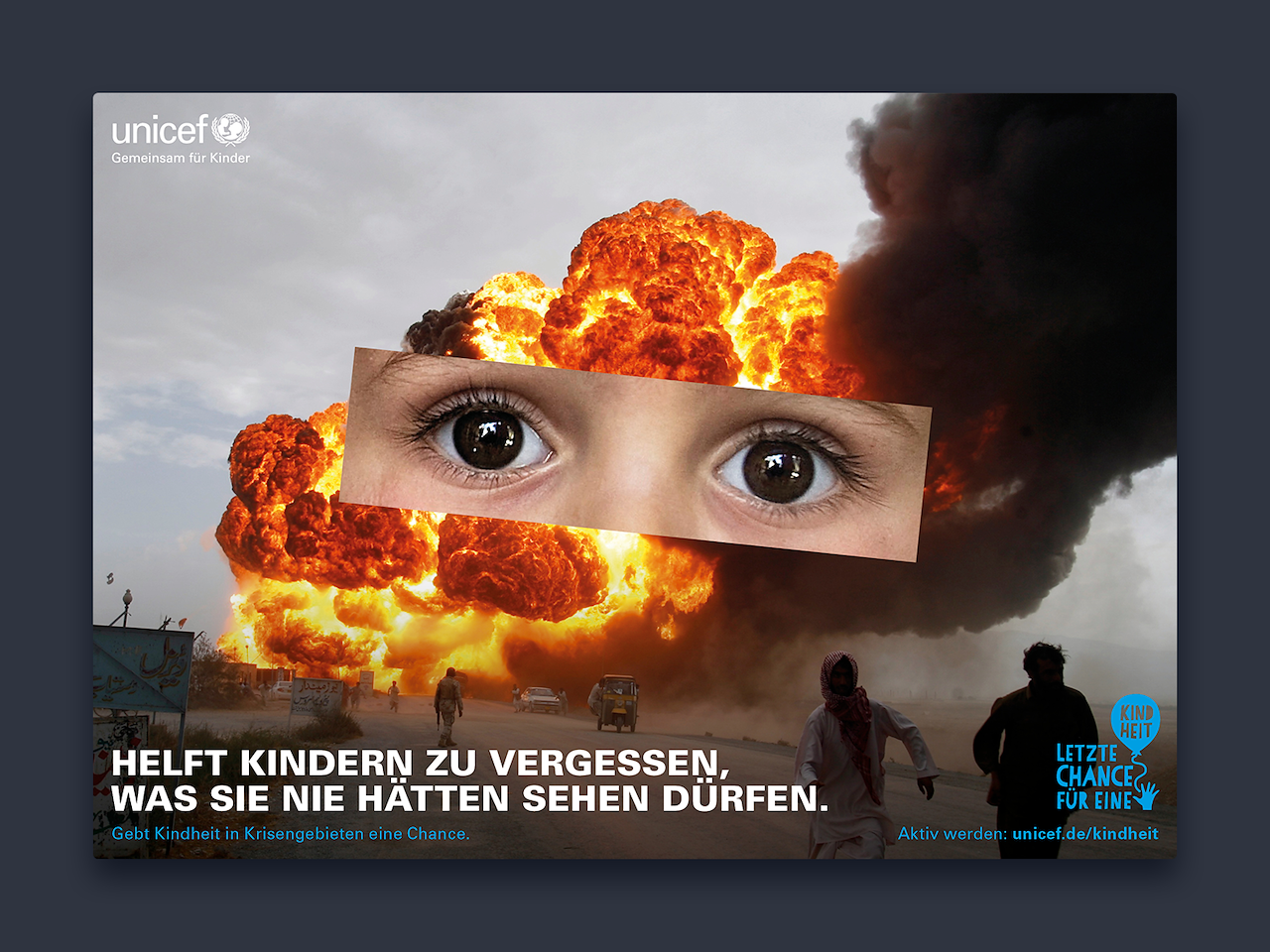 Display Ad

Landingpage as developed by Unicef.

Press release as created by Unicef.